Join our team
We're a team of ambitious people who challenge themselves and each other to drive innovation.
Our culture
Our culture empowers exceptional people to become the best version of themselves.
Our core values
Excellence

We reward excellence and commitment to our shared goal of creating a greener future. Working at Dare is more than just a job.

Curiosity

We never make decisions without asking why we are making them. We thrive in a culture that encourages asking hard questions and giving purposeful feedback. We believe it's the key to self-improvement and progress.

Idea meritocracy

We want our culture to bring out the best in our people. We have a flat communication hierarchy that allows us to openly and honestly challenge each other's reasoning and logic. This ensures the best ideas triumph and innovation thrives.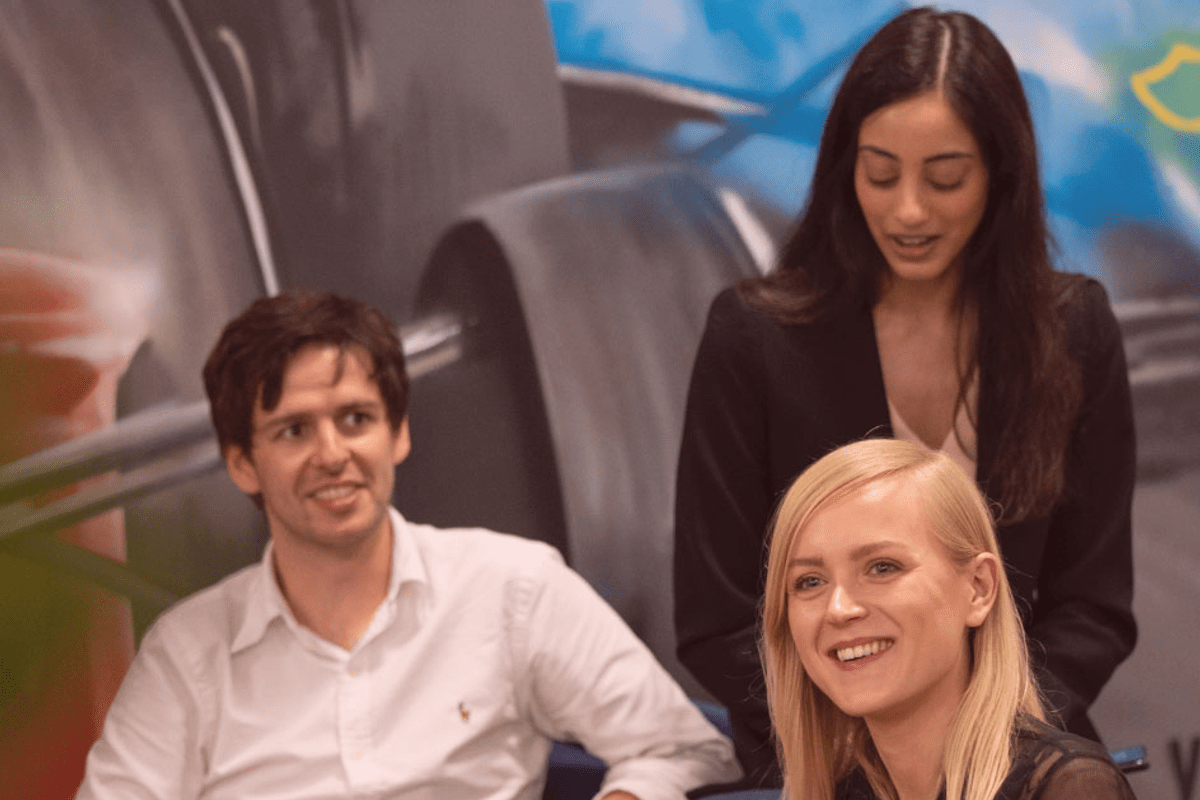 Life at Dare
We support our people
At Dare, not only will you be well compensated, but you will also benefit from our generous private health insurance, nationwide gym memberships, and professional training and development. At the office, you can enjoy perks such as a fully stocked kitchen with fresh fruit, pastries, healthy snacks and freshly ground coffee.

We invest in our people
Whether it's a coding class or a professional development course, we'll provide you with all the tools you need to succeed. We also have a hybrid WFH/office policy, and we'll supply you with a complete work from home setup.
Benefits & Perks
Competitive Salary

We offer our team members a competitive compensation package.

Pension Plan

You'll have access to our pension plan to help you build a sound financial future.

Health Insurance

You'll have access to our generous health insurance policy, with mental health support through our award-winning providers.

Dental Insurance

You'll have access to our generous dental insurance which gives you coverage for both major and routine treatments through our award-winning providers.

Specsaver Vouchers

Specsavers eVouchers provide a full eye examination at any Specsavers practise & where glasses are required, £100 off the total cost.


Annual Bluecrest Health Check

You'll get to book an on-site Annual Health Check via Bluecrest.

Learning & Development

Whether it's a coding class or professional training, we'll help you find and fund the right opportunity.

Mental Health First Aiders

We have Mental Health First Aiders to offer guidance and support for team members who wish to discuss their mental health.

Gym Memberships

You'll have access to a fully paid gym membership at PureGym, as well as a premium FIIT membership to help you improve your physical and mental wellbeing.

Walking Treadmill

We provide you with a walking treadmill to use at your standing desk so you can improve your cardiovascular health.

Office Massage Therapy

We provide a sit-down massage therapy service to help you de-stress and feel re-energized.

Social Events

We host company social events throughout the year; from team go-karting to cinema nights and poker tournaments.

Games Room

Our games room comes complete with a pool table, table tennis, table football and a gaming area.

Stocked Fridge & Pantry

Our kitchens are fully stocked with fresh fruit, healthy snacks, pastries and freshly ground coffee.

Office Breakfast

We organise company-wide breakfast mornings, freshly prepared by a Private Chef and inclusive of all food preferences.

Dinner On Us

We provide you with a credited Deliveroo business account, so if you ever need to work late, you can order take-out, on us.

Cycle To Work Scheme

The scheme allows you to choose a new bike for a reduced price.
About Dare
We are an energy trading company generating liquidity and value across global commodities markets.
Already working at Dare?
Let's recruit together and find your next colleague.